LIFE Water Ionizer Scams – Consumer Reports – Earthtrade Water Better Business Bureau Rating BBB Reviews
LIFE ionizers has an A+ rating with the BBB. Click the link below to visit the Life Water Ionizers / Earthtrade Water San Diego Better Business Bureau file and review this company:
Life Ionizers uses the business name Earth Trade Water because Life Ionizers is a registered trademark of EarthTrade Water.
Life Ionizers is a registered trademark of EarthTrade Water and has an A+ rating from the San Diego Better Business Bureau.
You may have read a false LIFE Ionizer Review given on a website called waterionizermachinereviews. The article on the water ionizer machine reviews site was allegedly written by a person named Eveline Marks, but Google the name and the three Evaline Marks that you'll find are all deceased – so one has to seriously question just how honest, substantial and trustworthy are the opinions of a person that does not seem to be using their real name?
LIFE Ionizers: Real water ionizer reviews, real water ionizer facts based on real scientific research
You can see for yourself that there are many consumer reports documenting LIFE's professionalism and ethical conduct which shows that we always put our customers first on sites like Amazon, where customers give us 5 star reviews.
Fact: Earthtrade Water owns Life Water Ionizers.
The San Diego BBB shows that Life water ionizers is owned by EarthTrade. They are the same company and that's clearly stated on the Better Business Bureau website, and on LIFE Ionizers website. As a LIFE Ionizer advocate, I feel compelled to set the record straight. Click here to read real LIFE water ionizer reviews and rebut false statements made about Life Water Ionizers, Earthtrade Water, and Rick H Cabados the company's founder.
Life Water Ionizers and EarthTrade have been in business for 20 years. We have extensive record of consumer reports that show ethical business practices and outstanding customer service. Unlike alkaline water machine reviews, we don't create bogus company names and use dead people as an alias to make up fake consumer complaints.
For the past 20 years, LIFE Ionizers has served the health needs of our customers with the best, most technologically advanced water ionizers on the market today. Our top-of-the-line water ionizers are guaranteed for life. LIFE Water Ionizers is also the only brand to provide free custom filtration that specifically targets the toxins in your water. Plus, you get the piece of mind that comes with dealing with a well established company with an A+ rating from the Better Business Bureau.
Tons of benefits. One captivating eBook.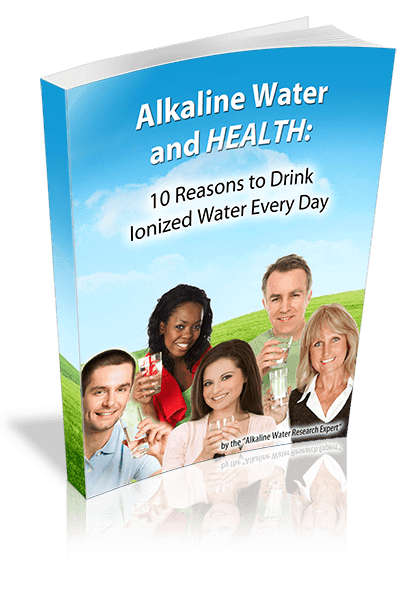 Better health, you're worth it. Call 877 959-7977 for a free, no obligation consultation