Alkaline Water or Antacids for GERD... Which is Better?
Alkaline Water for Long Term Management of Acid Reflux
PPI Antacids linked to heart attacks
Alkaline water is safer than PPI's as long term acid reflux medications to control of GERD. A 2013 study shows that there is a 16 – 21% increased risk for heart attacks if you take PPIs long term. This risk is present even if you have no history of heart trouble. The EPA has responded to these findings by requiring PPI manufacturers to disclose that there is an increased risk of heart attack when taking PPIs.
Low Stomach Acid a surprising cause of Gastro Esophageal Reflux
One of the main causes of acid reflux may surprise you: Low stomach acid (hypochlorhydria) is the cause of the majority of people who suffer from GERD, despite the fact that GERD is the result of excess stomach acid refluxing up the esophagus! Low stomach acid levels cause the esophageal sphincter – the muscle that closes the entrance into the stomach while digestion is occurring – to malfunction. If you have GERD, you should test yourself for low stomach acid.
Alkaline water for long term management of GERD
Alkaline water has been used for gradual relief of the symptoms of GERD since the 1960's in Japan, there are no side effects. Alkaline water takes longer than antacid medications, you should see gradual relief of your symptoms in about 2 weeks. The smart way to use alkaline water as acid reflux medication for GERD is to drink it, and gradually taper off your medication as your symptoms go away.
If alkaline water is going to work for you, then you should see relief in about 2 weeks, up to four weeks at the most. Important: Talk to your doctor before making any changes if you are on prescription medication for GERD Alkaline water is safer for long term health than PPIs and many bone medications. To find out if alkaline water can help you call us at: 855-790-8121 for a free, no obligation consultation with one of our healthy water experts. This is an excerpt, read the full article here – Alkaline Water vs Antacids for GERD
Tons of benefits. One captivating eBook.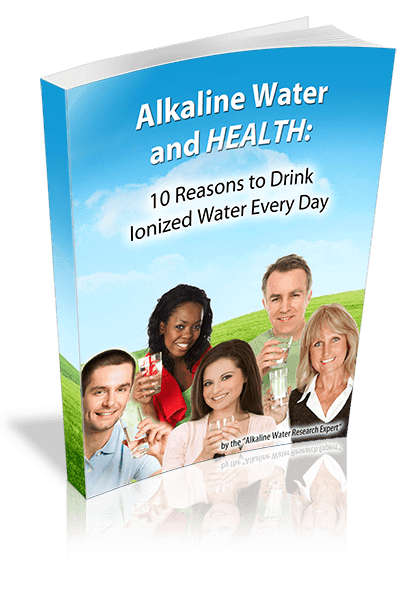 Call today and learn more:
877-959-7977